For the past few months my sister Val has been involved with Nat Geo for a clip in their Nat Geo Wild show Caught In The Act. It is a clip about our family trip to Africa back in May of 2011. See my page about this trip here. It is set to air tomorrow night at 10pm EST on their HD channel NatGeo Wild. About 2 weeks ago I heard an update announcing the air date of the show and also that a local Pittsburgh news paper was doing a story about Val being interviewed for the Nat Geo show. The show will feature her YouTube video you can view here:
They did not select any of my photos to go along with the video (sad panda) however the Tribune-Review selected one for their feature image for the article!
This is the photo they used: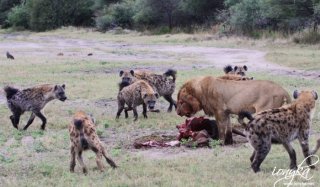 Here is a link to the article that they wrote.
Super exciting to hear and that my photo is in the newspaper, of course since I live in the bay area now I could not get my hands on a copy of the paper but never fear, Val picked up a stack and will be sending me a copy!
Once the clip airs I will get a link to it in case many (like myself) do not have cable because Nat Geo Wild puts up their shows on their site at some point after they air which is great. So stay tuned for that link too!