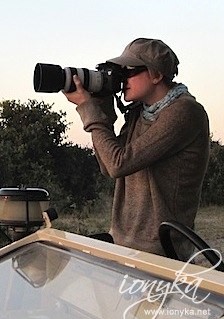 NAME:
Liz aka "ionyka"
LOCATION:
Sunnyvale, California
MY CAMERAS:
Canon EOS 7D
Canon G12
Canon SD770
FAVORITE PHOTO SITES:
JPG Mag
DeviantArt
Digital Photography School
Welcome to my online photo gallery. My name is Liz and I have been enjoying photography since I was young. It was not until I got my first digital camera that I became interested in photography as a hobby back in 2003. Since then I have taken so many photos I needed a place to organize and display all of my favorites. Please feel free to browse around the gallery, I hope you enjoy the show!
Have a question about one of my photos or want more information? Email me!